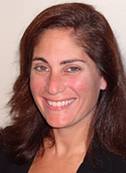 At Hire Tech we let our work speak for itself. We have received much positive feedback and recognition for our recruiting services. Most recently Lauren was named one of the Top Ten Recruiters by the Boston Herald.
We've listed a few of our testimonials below and let them speak for themselves. Please contact us for more information or references.


I have known and worked with Lauren Greenhow (www.hire-tech.net) for over 12 years. Her amicable nature has won her lots of contacts and she has built a steady and growing list of client companies. What client firms and candidates alike appreciate most is that she listens to what people really want and what companies really need. She goes beyond job descriptions to gain a sense of the people, the company and how well it suits a candidate. I rely on Lauren for all my recruiting needs.

-- Mike P
Principal Architect
Company name upon request

"I have hired Lauren in the past to manage the recruiting function for me and she has done an excellent job sourcing candidates who were well matched to our open positions and she worked with some very demanding internal line managers extremely well. Lauren's extensive network and understanding of the market, her organizational skills, and engaging personality with candidates and managers make her a great asset to any company."
--Mary M
VP HR
Company name upon request
"Having worked in the staffing industry for over 14 years, I can honestly say that Lauren Greenhow is one of the best recruiters that I have ever worked with. Lauren truly understands what customer service is all about and has an uncanny ability to deliver the highest quality candidate when other recruiters have failed. She exemplifies what a staffing professional should be: professional, ethical, results orientated, and easy to work with. "
"Lauren is a fantastic recruiter and a great person."
--Scott C
Company name upon request

Lauren placed me in my current position and the opportunity was exactly what I was looking for. I have known Lauren for many years and this is the third position that she has found for my skill set. I can not recommend her work highly enough. Her honesty, non-sales/non-pushy approach is refreshing in her industry and easily qualifies her to be in the Top 10 Recruitment Specialists.
-- John L
Company name upon request

There is no question in my mind that Lauren is the best recruiter that I have worked with over the past 10 years.
Her dedication to client satisfaction is exemplary. I could always rely on Lauren to provide pre-screened qualified candidates for very niche positions. She was able to understand the needs of the business very quickly which would result in a strong pipeline of applicable candidates. The people she represents trust her immensely hence her very strong and deep network. Her no nonsense approach to staffing is refreshing, she is truly a pleasure to work with.
-- Mary K
Company name upon request