At Hire Tech we pride ourselves on providing a single point of consistent contact to our clients. We maintain a high level of understanding of our customer's technical requirements and culture allowing us to effectively match those parameters to a candidate's background, personality and career track. Our goal is providing a professional streamlined approach to staffing. By partnering with and understanding our clients' and candidates' needs and motivation, we create value added service for a win-win placement. We are constantly building our existing relationships to continue to expand our premier database of applicants and satisfied customers.
Hire Tech Solutions is certified by the state of Massachusetts SOMWBA (State Office of Minority and Women Business Assistance) as a Woman Owned Business Enterprise (WBE).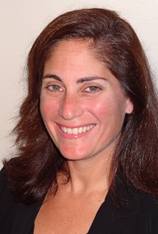 Hire Tech Solutions is managed by a veteran of the high tech industry - Lauren Greenhow. Lauren is a seasoned salesperson, tech industry recruiter and manager with over 16 years of experience in the high tech industry. She is recognized for her integrity and honest approach toward client communication as well as her ability to set realistic and mutually beneficial expectations for all parties involved in the job placement process.
She has successfully worked with many fortune 100 companies, as well as with start up organizations, to help them hire and build their award winning teams from her quality candidate network. Her high level of customized and consistent service has created a proven track record of placements within the local candidate pool of technology professionals. Lauren consistently achieved President Club level status in her prior roles with Sapphire Technologies annually.
Lauren holds a bachelors degree from Washington University in St. Louis and has been active in the National Technical Services Association's Northern New England Chapter as well as the Massachusetts Women in Technology Association.

She is an AIRS Certified Internet Recruiter 2009 (CIR)